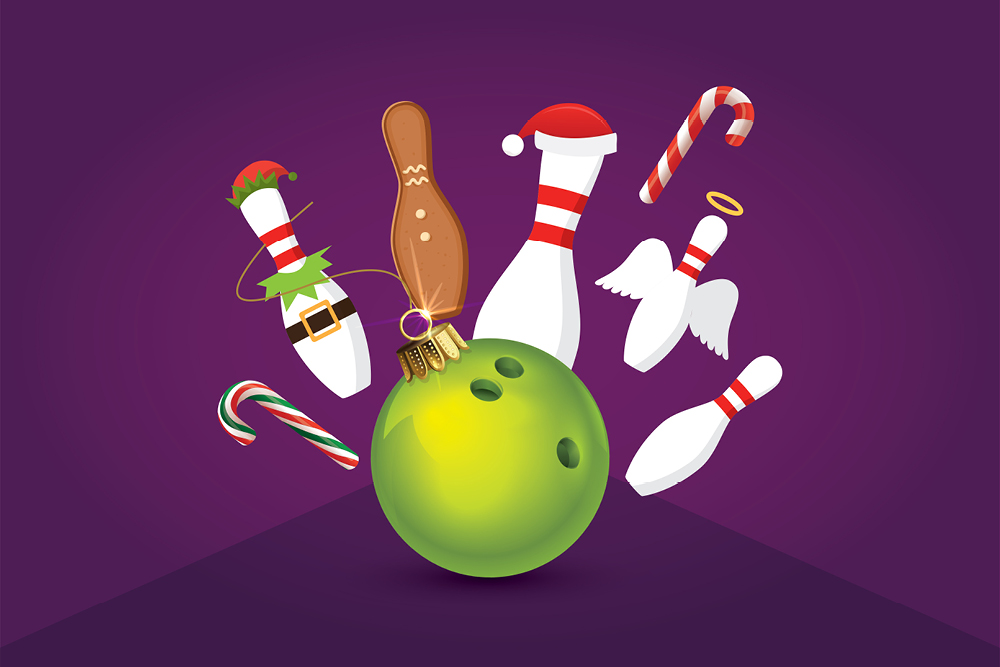 Christmas Deal
Our Christmas Elves have produced an amazing Christmas package for you... 2 games of bowling and a burger meal for only £10 per person.
Book your special Christmas get together now and enjoy time on the lanes.
*Not available at Manchester Printworks 
book now
The Christmas and New Year's Eve deal is limited to a maximum of 6 people per lane, in line with COVID-19 Government Guidelines.
This deal is not available at Manchester Printworks
The deal is 2 games of Bowling and a Burger Meal.
'2 Games' in the package refers to Bowling, but if available customers can choose 2 games of Sector 7 when booked in a Tenpin centre or at the call centre (Sector 7 is not available to book on the website).
The deal is available from Monday 23rd November up to and including Thursday 24th December from centre opening time on Monday until 6.00pm on Friday each week (centre opening times vary, please check when booking).
The deal will be available again for Thursday 31st December (New Year's Eve) from centre opening time until centre closing time (centre opening and closing times vary).
The deal is only available to be pre-booked at least 30 minutes in advance of your game. This can be done either online, at our call centre or in a Tenpin Centre.
A minimum of £5 deposit per person is required to secure your booking for this package. The final balance is due 14 days prior to the booked date of play.
The burger option will be a choice from the Kids Menu - a Champion Burger, Classic Cheeseburger, Veggie Hero Burger (v). You can upgrade to Chicken Nuggets for £1.50 per person.
A Junior is aged 16 years and under.
Prices shown are per person.
Management decision is final.
Tenpin Ltd reserves the right to withdraw or amend this offer at any time.