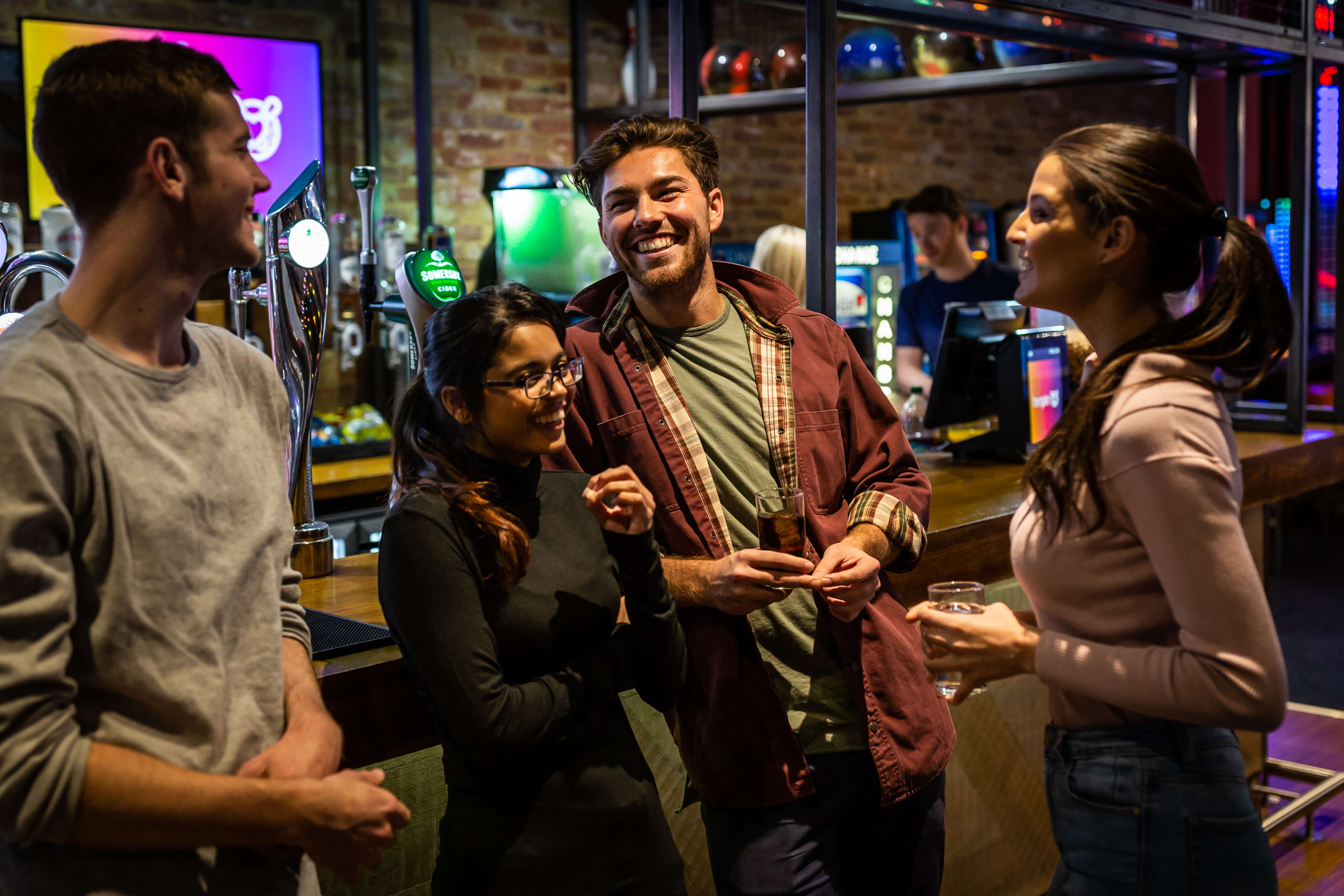 Student Deal
Introducing another great Tenpin bowling deal, this time strictly for students:
Enjoy a special 50% off standard-priced bowling at any Tenpin centre! This Tenpin offer is available from 6:00pm Sunday to 5:00pm Friday. 
Who doesn't love some competitive bowling fun? Book your discount bowling online and get ready for a day or night out with friends.
Valid ID / NUS card required
Students 16 years +
Students bowl from £1.50
Tenpin bowling student deal is 50% off standard tariff only in all bowling centres, except Dundee, Falkirk, Southampton, Swansea, Warrington, Wrexham and York.
Bowling only deal, no food or drink are included.
The deal is available from 6.00pm Sunday to 5.00pm Friday. Not available to book via call centre. After 5.00pm on Friday until 6pm Sunday, the student price will change to adult standard tariff.
Leeds centre: Off Peak is all day Monday to Thursday, Friday to Sunday until 5pm. Peak is Friday to Sunday from 5pm.
Crewe, Harlow & Walsall centres: Off-Peak is all-day Monday to Thursday and Friday up to 6pm. Peak is from 6pm Friday and all-day Saturday and Sunday.
The student deal is not available during School holidays.
Students will be asked to present a valid Student ID / NUS card on arrival. Tenpin reserve the right to cancel your booking without refund and refuse to serve you, if you do not present a valid student ID.
The offers are subject to availability.
The deal is only available to students 16 years old or older and are in further education.
Tenpin Ltd reserves the right to withdraw or amend the offers at any time.
Cannot be combined or used in conjunction with any other offers.
Management decision is final in all circumstances.
Valid ID / NUS card required
Students 16 years +
Students bowl from £1.50
Popular deals