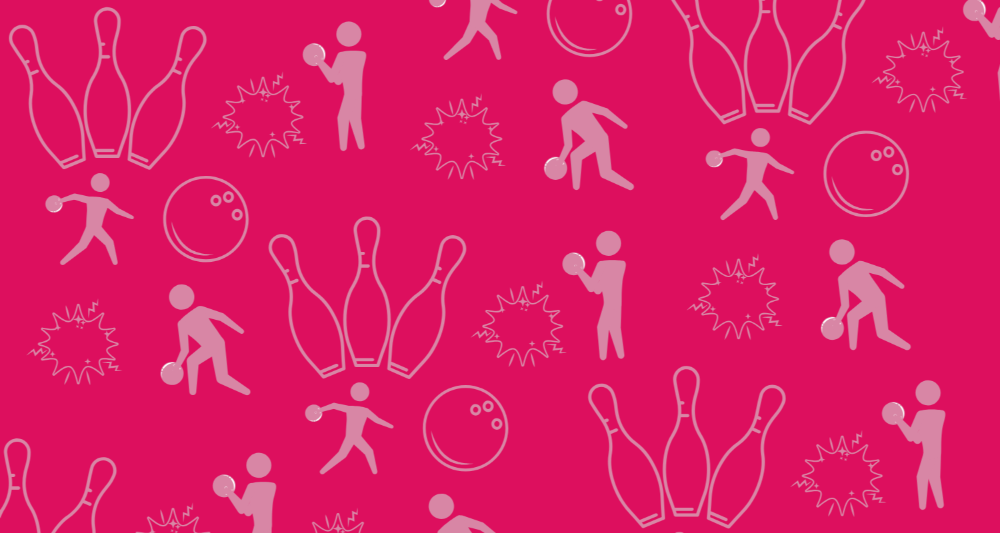 Sunday Sessions
Best of 3? Keep yourselves entertained every Sunday at Tenpin, with 3 games of bowling every Sunday from 7.30pm - Close. Don't miss out on some friendly competition with your family and friends, book online now to get your lane before they go!
book now
3 games starting from £9pp
Every Sunday from 7.30pm - close
Available to book online right now
This offer is 3 games of bowling between 7.30pm to close on Sunday's only.
The price shown is per person for 3 games of bowling.
Offer price excludes Tenpin Acton, Croydon, Fountain Park where 3 game offer is £12 per person. Not available at Tenpin Manchester Printworks, Swansea or Warrington.
Offer available at all Tenpin centres except Tenpin Falkirk. This offer can be pre-booked online.
Offer subject to availability.
Not available during Bank Holiday weekends.
Tenpin Ltd reserves the right to withdraw or amend the offer at any time.
Cannot be combined or used in conjunction with any other offer.
Management decision is final.
3 games starting from £9pp
Every Sunday from 7.30pm - close
Available to book online right now
book now