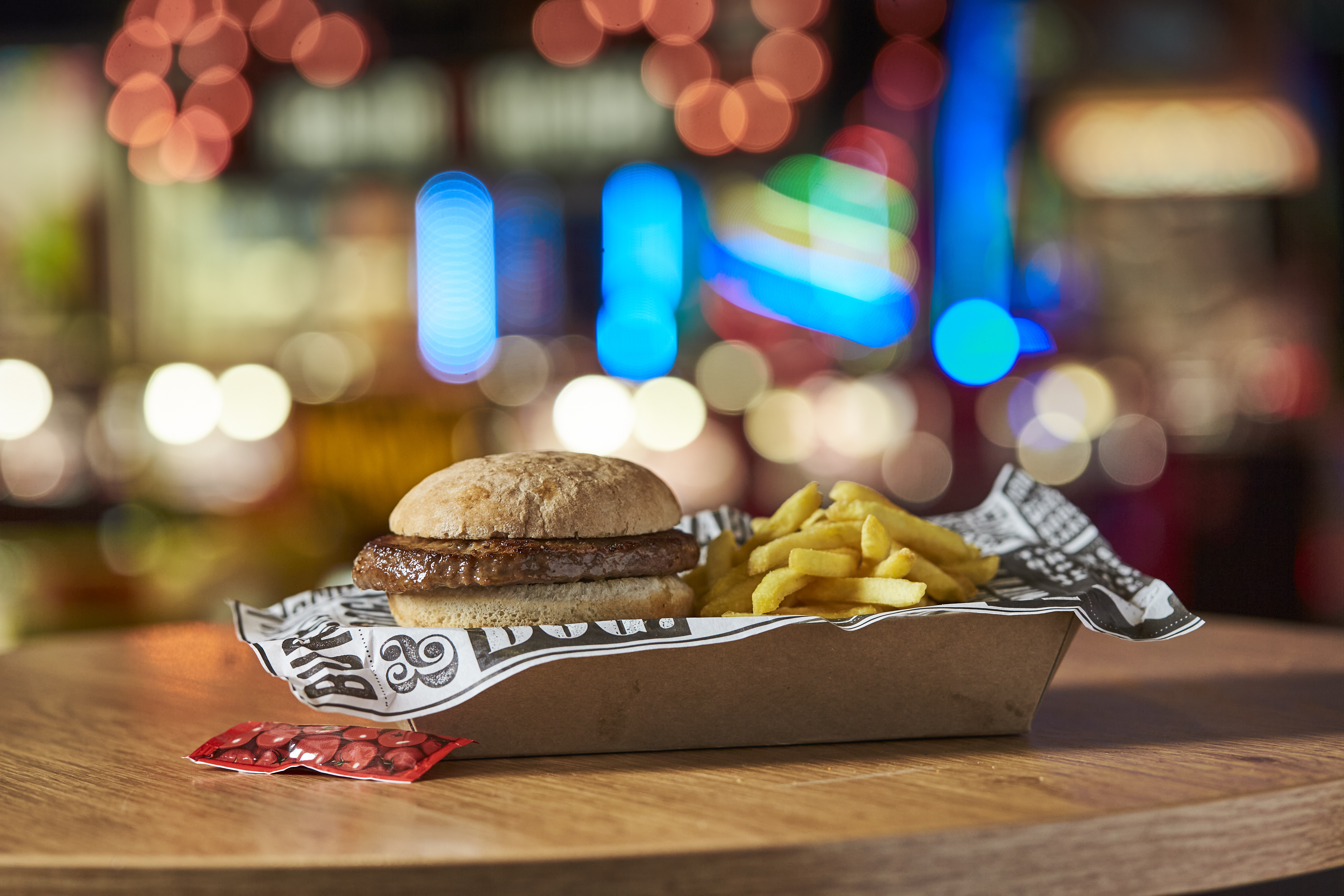 £10 Thursdays
Thursday is the new Friday - Start your weekend early with our amazing Thursday deal. Book online and you'll get 2 games of bowling and a burger meal - all for only £10 per person. 
Thursday deal only £10 per person
2 games of Bowling from 6pm
Burger meal
The Burger Meal includes a burger and chips. The burger choices are a single 2oz Beef Burger (Champion Burger), Cheese Burger (Champion Cheese Burger), or Veggie Burger (V).
This deal cannot be booked less than 30 minutes in advance.
Available nationwide at all Tenpin centres except Manchester Printworks, Warrington, Swansea, Southampton, Wrexham and York.
This offer is solely available online to pre-purchase in advance. Offer not available from Call Centre or for walk in bookings.
There is a minimum number of 2 players for this deal.
You can only get this offer if you book online.
Offer subject to availability.
Tenpin Ltd reserves the right to withdraw or amend the offer at any time.
Cannot be combined or used in conjunction with any other offer.
Management decision is final.
Thursday deal only £10 per person.
2 games of bowling from 6pm.
Burger meal included.
Thursday deal only £10 per person
2 games of Bowling from 6pm
Burger meal
Popular deals