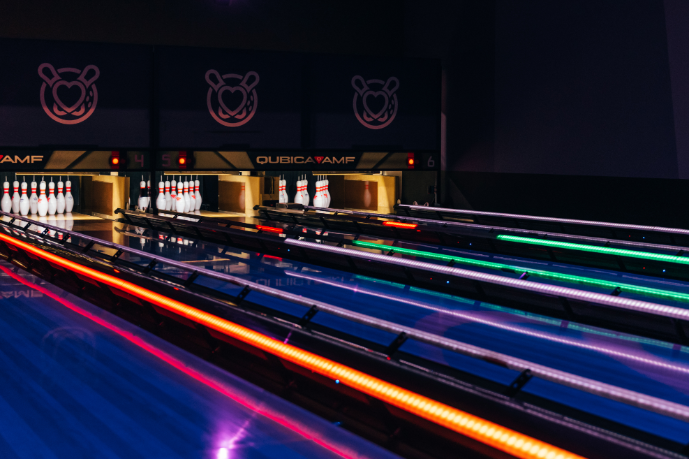 Hyper Bowling is the exciting evolution of bowling where you score more points by bouncing your ball off the bumpers. It is a great way for all abilities to get involved in the fun! With Hyper Bowling, the aim of the game is to bounce off the LED coloured bumpers to score extra points before hitting those pins. Great if you can't bowl straight. Anyone can play and WIN with Hyper Bowling no matter your bowling skill. 
Play Here
Acton
Cheshire Oaks
Birmingham Star City
Edinburgh Fountain Park
No need to book, just walk in and ask to play Hyper Bowling.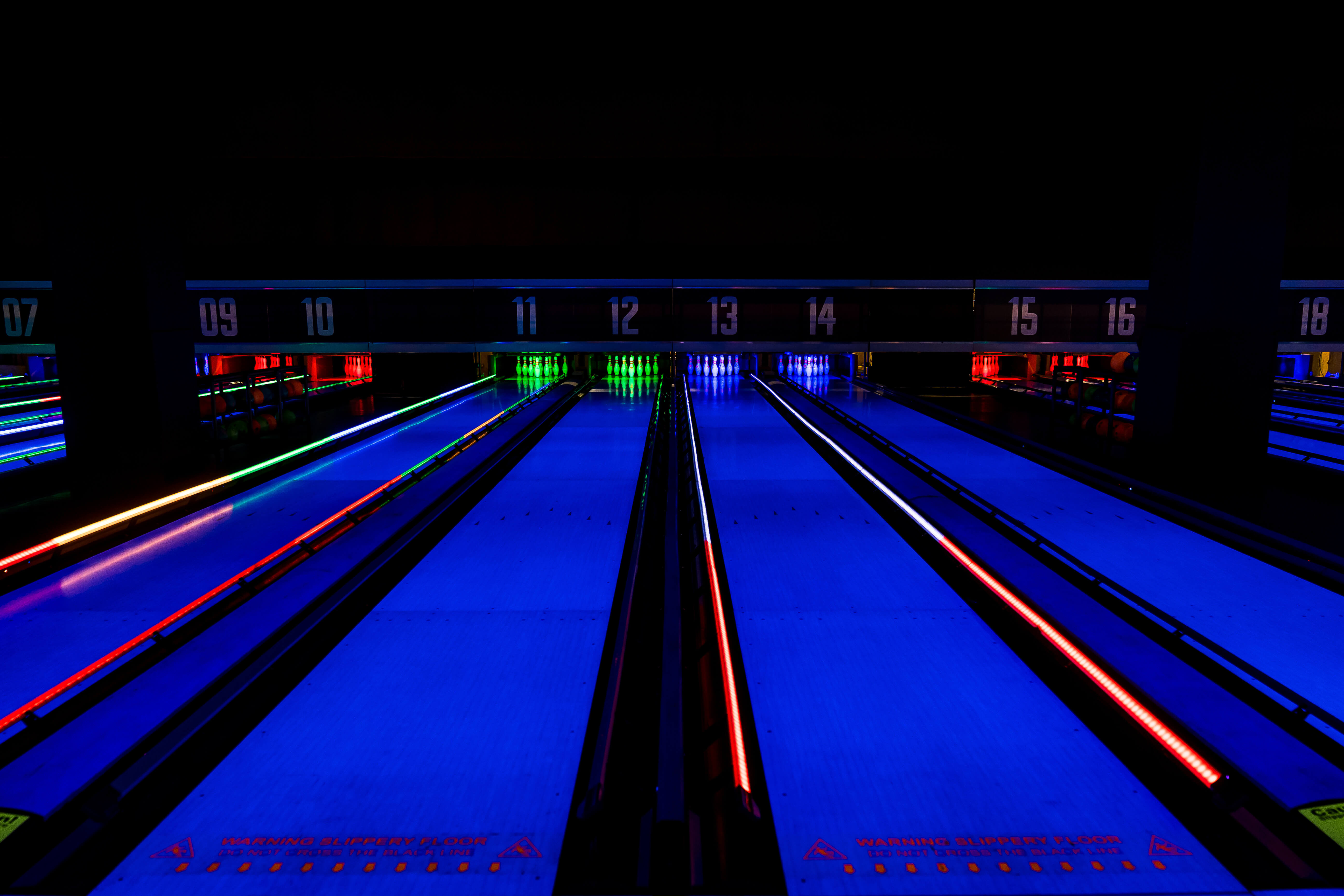 Hyperbowling Wednesday
Score high as you bounce off the bumpers.
Special deal price available on Wednesdays.
All bowling abilities can get involved in the fun.