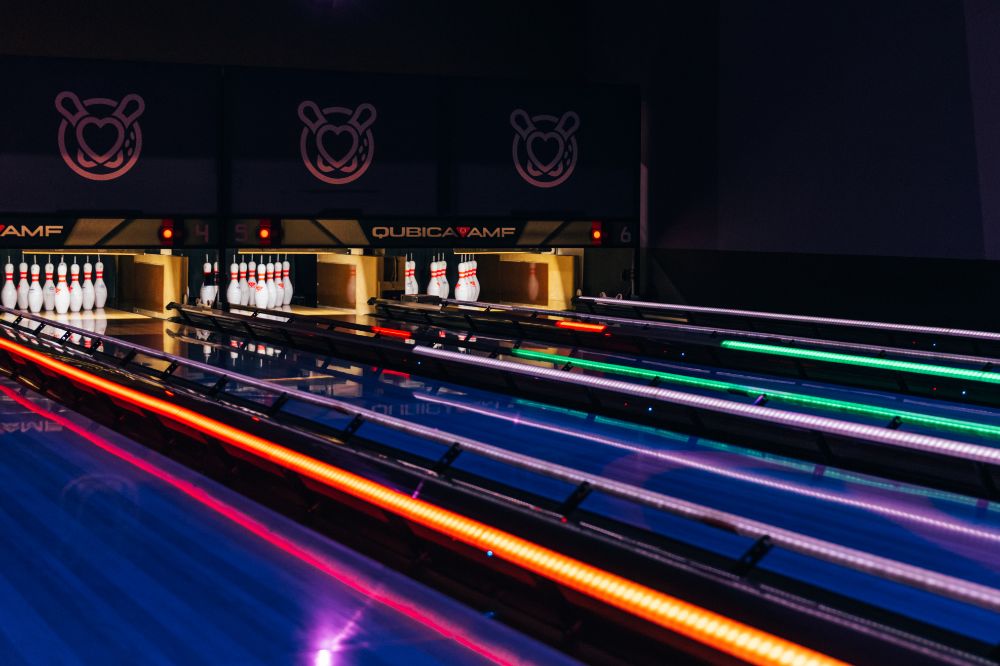 HyperBowling in Cheshire Oaks
HyperBowling is the evolutionary new way to bowl in Tenpin Cheshire Oaks. Score high points by bouncing your bowling ball off the lanes before striking down the pins. Make sure your targeting is accurate as you aim for specific coloured LED lights on the bumpers. It's a great way for all abilities to get involved in the new bowling evolution. HyperBowling has many different games to play, so gather a group of people and try them all. For more information about HyperBowling click here.
HyperBowling is only available to book inside the Cheshire Oaks centre or via the call centre on 0871 222 3675.
Opening hours
10am - 12am
10am - 1am
9am - 1am
9am - 12am
10am - 12am
10am - 1am
9am - 1am
9am - 12am
Also at Tenpin Cheshire Oaks
With bowling, tasty food, games and prizes to be won on the arcades as well as fun on the table tennis and pool tables, Tenpin Cheshire Oaks is a fun and family friendly day out. There is no better venue than Tenpin to go bowling in Cheshire Oaks and if you are feeling adventurous, then perhaps you would dare try the Escape Room to test your brain. For those who prefer more physical activity we recommend the laser arena or take the challenge on the Augmented Reality climbing wall where you can play games with opponents.