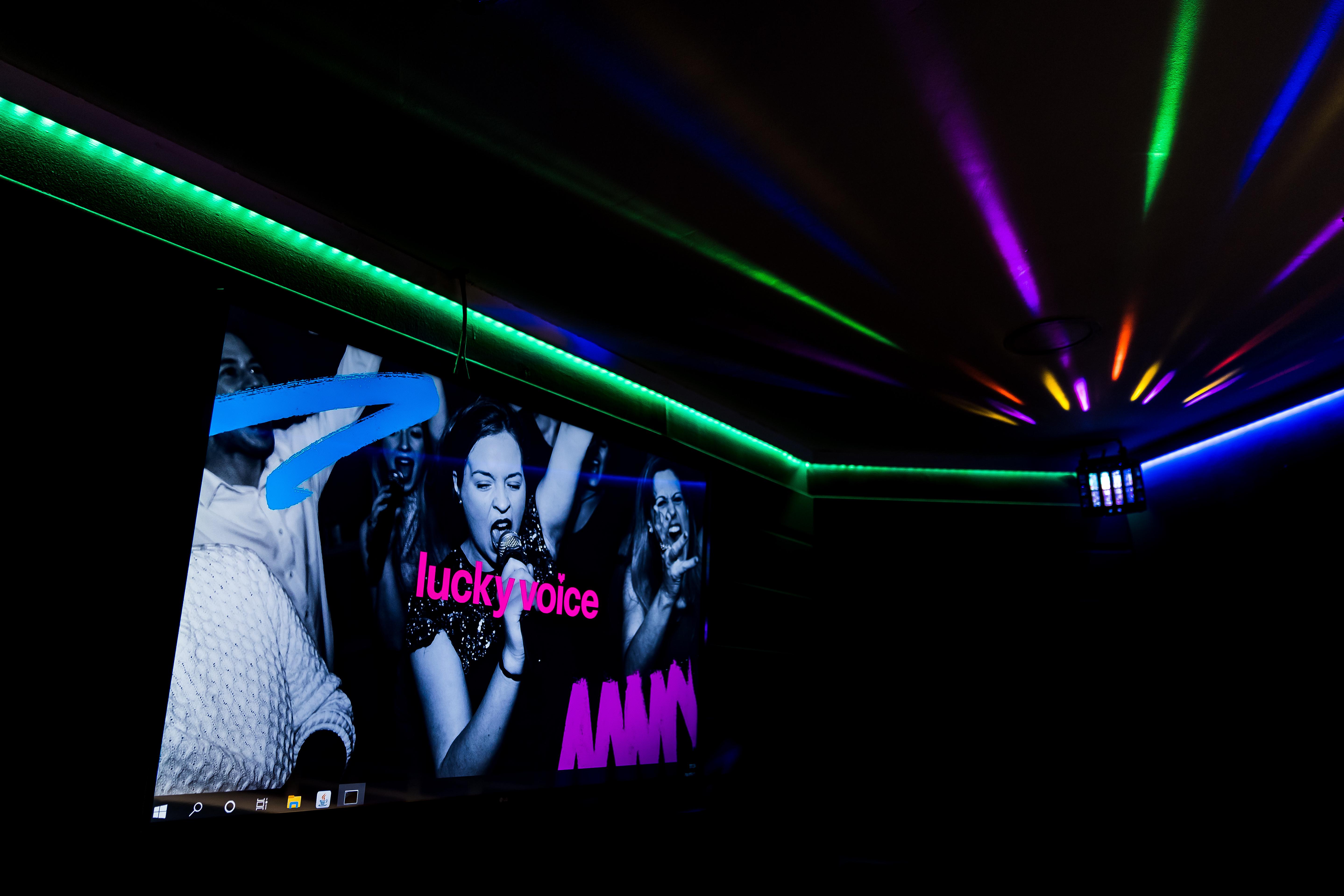 Karaoke Party
Our Popstar package is perfect for the younger popstars, or those looking to have a good sing-along without partying too hard. Take centre stage with this Karaoke package and have the time of your life at Tenpin! 
You and 9 other popstars can enjoy 90 minutes of karaoke with a lot more to get the party going.
What's Included?*
£12 per person*
90 minutes of Karaoke
Room for 10 pop stars
4 delicious 12" pizzas
Unlimited jugs of squash
Player 1 birthday gifts
Party prop pack
Available all day every day!
Available at the Following Tenpin Centres: 
How to Book
Please call 0333 034 6100* to book your own Karaoke concert.
*UK landline calls are charged at the national rate, and mobile charges vary according to your contract.
The price per person is based on 10 people attending. The total price for the Popstar Party package is £120.
Choice of 12" individual Margherita or Pepperoni Pizzas at Bristol, Cambridge, Castleford, Cheshire Oaks, Coventry, Croydon, Doncaster, Dudley, Dundee, Gloucester, Harlow, Northampton, Milton Keynes, Northampton, Nottingham, Plymouth Barbican, Swindon, Telford and Walsall.
Choice of 12" individual Margherita or Halal Pepperoni Pizza's at Birmingham Star City.
A Player 1 gifts for the birthday child includes a 'Game On' drawstring bag containing a Player 1 jersey, birthday bowling pin for guests to sign, and a giant chocolate bar.
Party prop pack may include 

blow-up guitars, hats, wigs, and others.

All packages are subject to availability.
Gallery