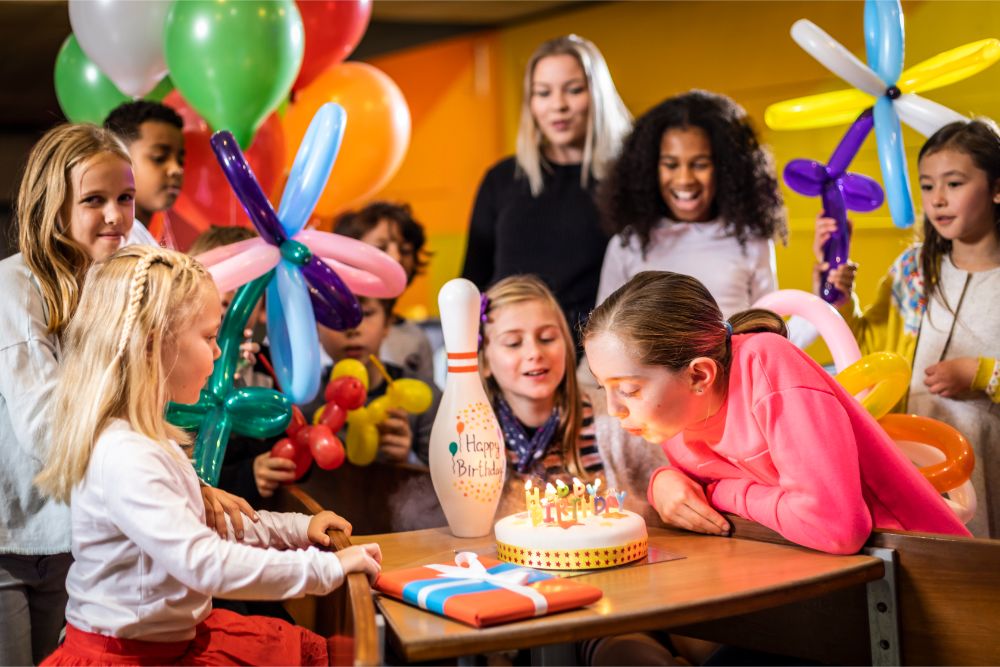 Weekday Parties
The best way to celebrate a child's birthday any time of year. Enjoy a great Birthday celebration at Tenpin with our midweek birthday party. Available anytime from when the site opens until 5.00pm Monday to Friday (excluding School Holidays). 
Bowling
A tasty meal & unlimited squash
Weekend Parties
With the same great food options as the midweek Birthday Party, the weekend Ultimate Birthday Bash has two hours of bowling fun, dancing, music, games and prizes. Party hosts will lead the way ensuring everyone is having fun and getting involved.    
Bowling, dancing, music, games & prizes
A tasty meal & unlimited squash
Birthday Bowling Pin for the Birthday child
Food Options for Birthday Parties
Our food is delicious and freshly cooked to order. All our kids meals come with fries and Heinz tomato ketchup. Why not add a tub of ice cream for just 80p per child?
Our choice of great tasting food includes: beef burger, cheeseburger, chicken bites, fish fingers or veggie fingers.
Before you book
Make sure you know the exact number of children who will be attending the party.  You will need to add the number of children to the booking page, so make sure you don't forget anyone, or add too many players.  
Download your party invites here.
On confirmation of your booking, a non-refundable £5 deposit per child for a minimum of 6 children must be paid if booking via the Call Centre. Online bookings require full payment at the time of booking.

Your balance of payment is required no later than seven days prior to your party. Please note: VAT at the current rate is included.

In the event of cancellation after paying your balance, all monies are non-refundable but the party can be re-booked within 6 months of the original date.

Birthday Party packages usually contain 2 games of bowling, however this may be reduced to 1 game due to party size or choice of activities.

The management regret that they cannot accept responsibility for groups of children, therefore it is requested that two parents, guardians or responsible persons aged 18 or over are present for every group of 6 children for the duration of the Birthday Party to ensure you have the most enjoyable experience possible.

All packages are subject to availability.

Midweek Birthday parties are not available during School Holidays. Birthday parties not currently available at Tenpin Southport.

Falkirk, Swansea, Warrington & York prices vary. See booking page for exact pricing.

Tenpin draw the attention of party organisers to the fact that bowling balls, if handled incorrectly or dropped, could be a danger to children. It is the responsibility of the party organisers (parents or guardians) to ensure that children are supervised in such a way as to avoid the possibility of any accident or injury from this cause or any other.

The party organiser needs to provide the birthday cake for presentation to the Birthday Child.

Minimum of 6 people required for a party booking.

Birthday food and any meals ordered are delivered to the lanes you have pre-booked, some centres will have space for dedicated tables to be arranged.

Party bags are not included in these packages, but you can bring your own.
Gallery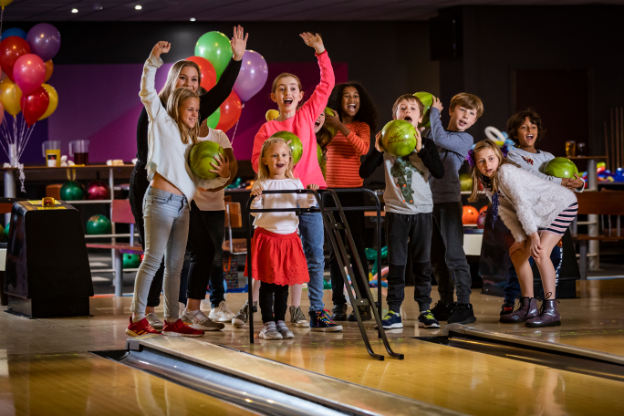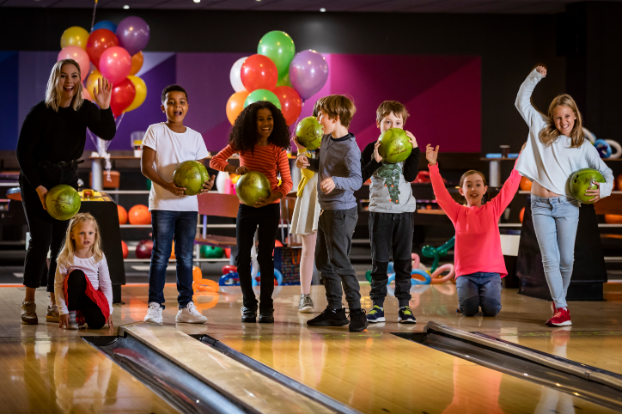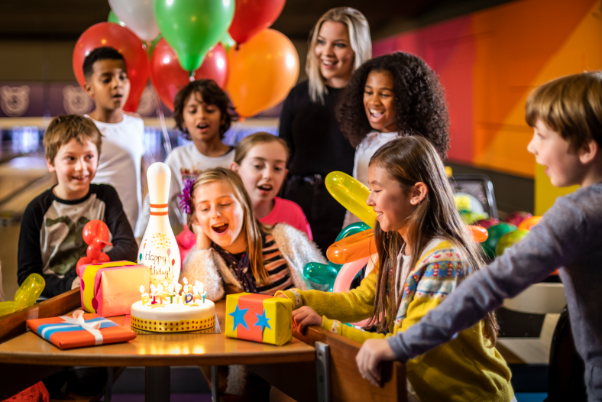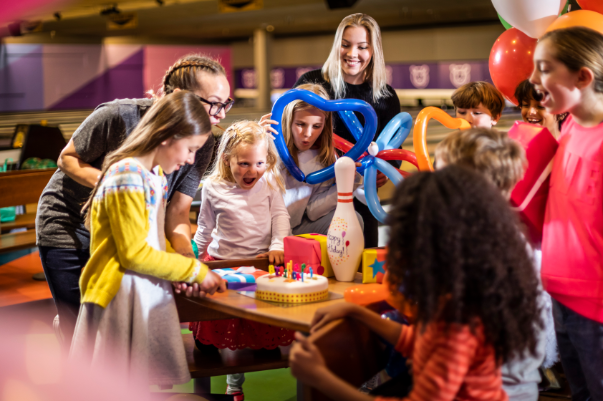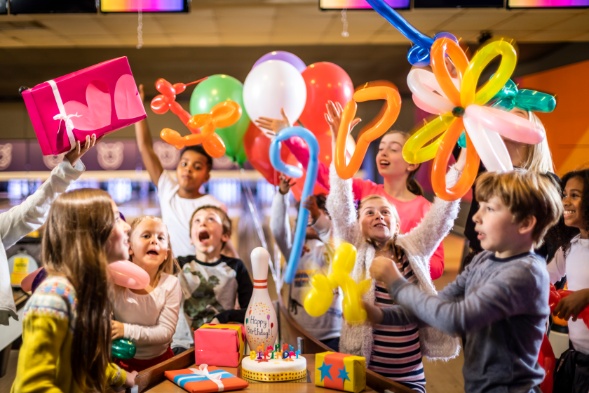 Follow us
EAT DRINK PLAY BOWL