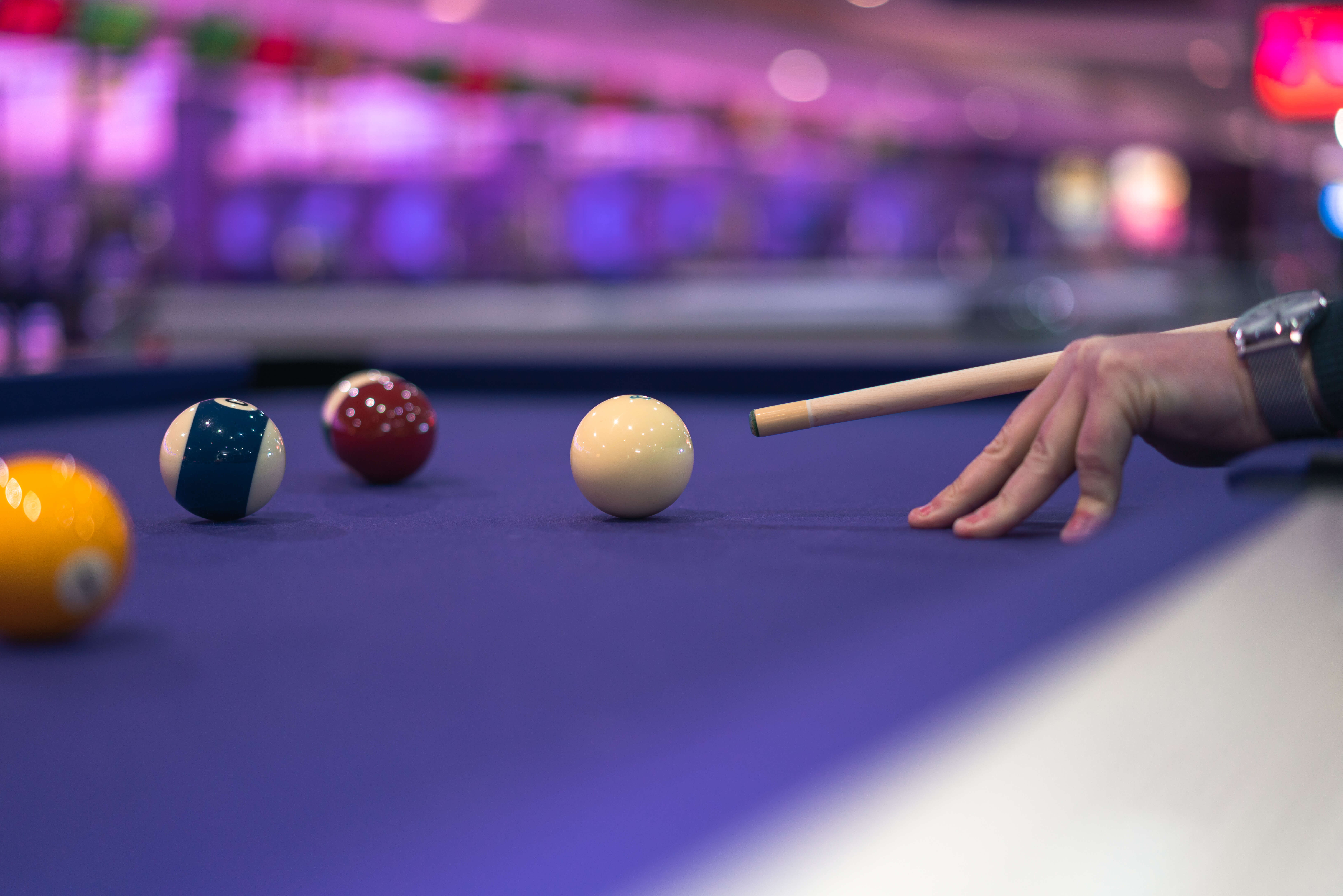 Falkirk Pool Hall
Don't stop the fun after your bowling session, continue the competition with our pool tables available at Tenpin Falkirk. No need to book online just come into Tenpin Falkirk and speak to one of our friendly staff and then let the games begin!
Prices
From £1.50 per game
Gallery
Also at Tenpin Falkirk
A great location and a great day out, be sure you try bowling in Falkirk with Tenpin.
More Activities