Derby Laser Arena
Sector 7, our laser arena in Derby is an amazing experience with lots of cool effects including fog, UV & strobe lighting.
HOW TO BOOK ONLINE
Click on the activity section in the Quick Book menu above.
Select your location.
Select Laser arena from the drop-down.
Select your date.
Select your time.
Select the number of Players
Select 'Book your Game'
For a full list of our laser arena terms and conditions, please click here.
Prices
Online:
£30 for 30 minutes for up to 6 people

In centre:
£5 per person for 1 Game
£8 per person for 2 Games

Gallery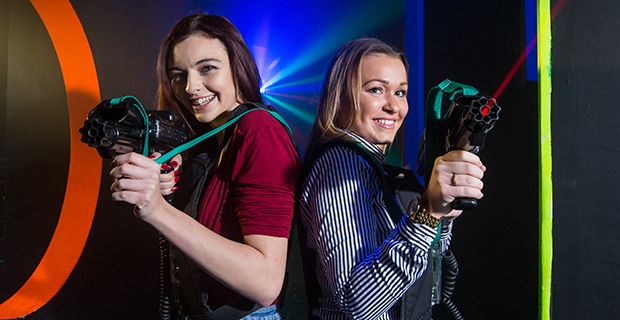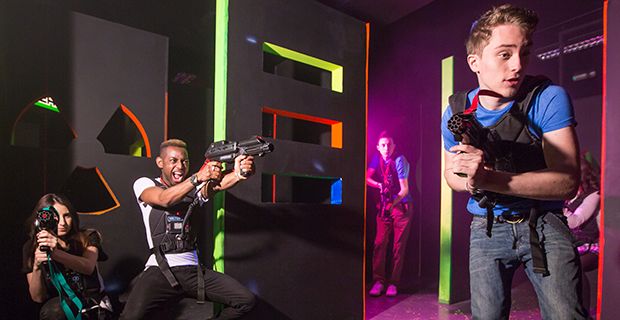 Also In Tenpin Derby
There are many more activities at this centre, including our wide selection of arcade machines, table tennis and pool tables in Derby. We also offer food and drink from our fully licenced bar and restaurant. In addition, we also have bowling in Derby Tenpin, so be sure to bring some friends and check it out!