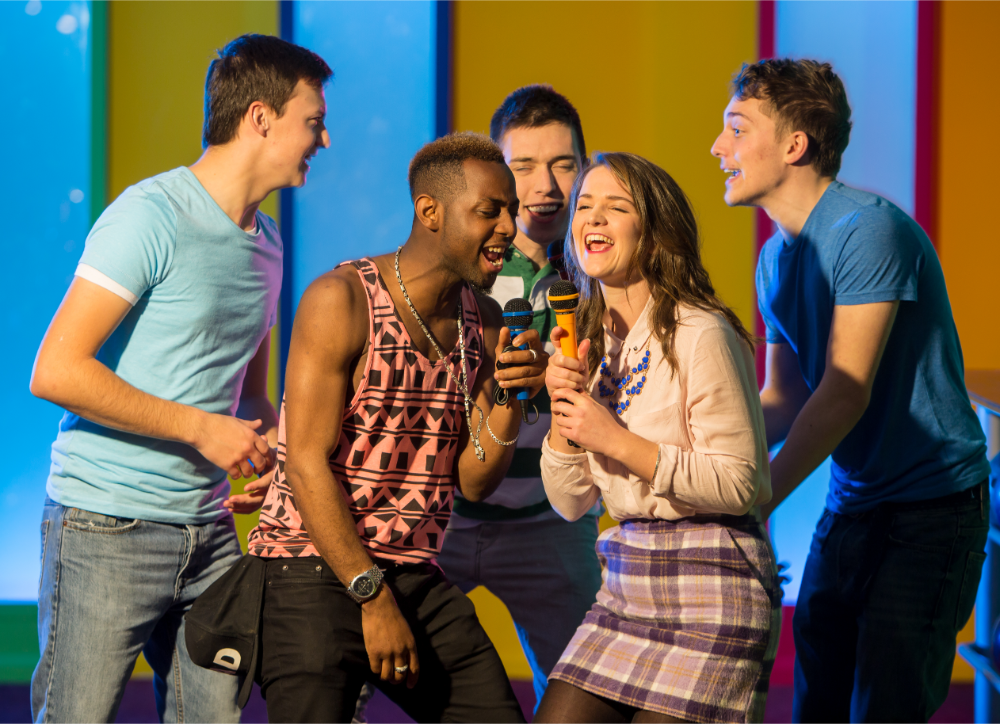 Cambridge Karaoke
Tenpin Cambridge has Sing Dizzy karaoke pods where you can sing until your heart is content. No longer are you confined to the shower, you can sing proudly in specially designed music pods. Choose from thousands of songs and party yourself away with groups of friends and family. Speak to staff in the centre to book.
Prices
Adult 1 hour £6.00 per person
Junior 1 hour £4.00 per person
Also In Tenpin Cambridge
Can't find your singing voice… that's ok, why not spend your time on the lanes bowling in Cambridge. There are also plenty of arcade machines, table tennis and pool tables in Cambridge tenpin to play on to keep you thrilled.
More Activities
Follow us
EAT DRINK PLAY BOWL