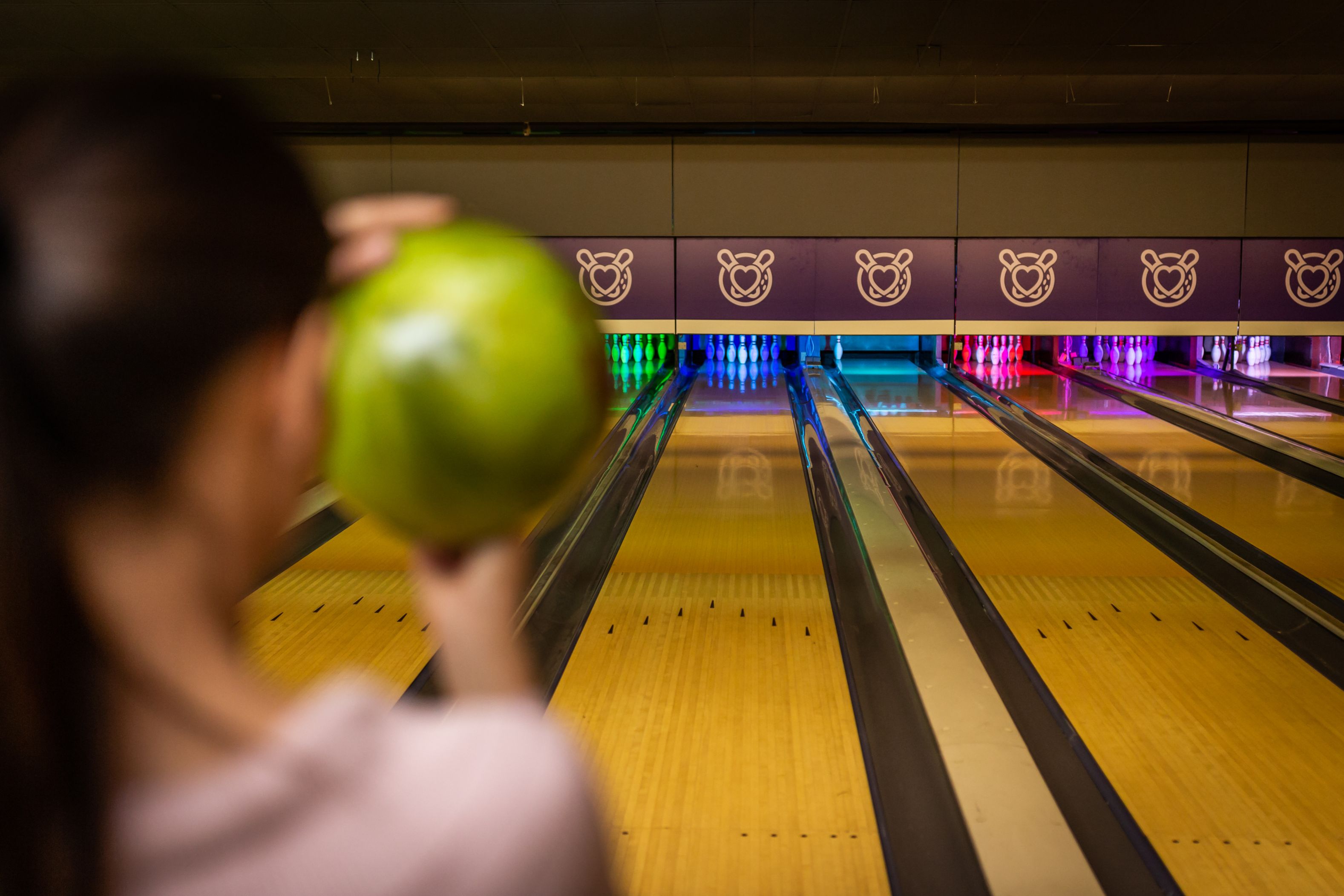 Like many things, bowling balls come in all shapes and sizes. OK not shapes, but certainly sizes! They also vary in weight, and you can have different finger hole sizes and positions too.
The right combination of speed and accuracy requires that you have a ball suited to you. So before you whack a custom-made ball on your Christmas list, read our pointers for sussing out the best ball for you.
Bowling is about power and accuracy. Too light and you may find that the ball skews all over the place, spins off-course, or has too little momentum for a strike. Too heavy and you may find the ball has a mind of its own: making it harder to control release angle, and backswing height. Here's a nifty little test you can do when weighing up your ball of choice.
Bowling Ball Weight
Hold the ball in front of you with two hands, arms extended. Keep it there for 5 seconds. If you can hold it there with a little exertion, that's the one for you. Straining too much? Get a lighter ball. Too easy? More weight needed (or less gym!).
Quality Of Bowling Ball
Bowling rules require that the surface of the ball must be free of depressions or grooves of specific pattern (except for finger holes, identification letters and numbers). Used balls can chip or scratch as they wear. Try to find a smooth ball (without chips) for maximum accuracy. Here at Tenpin, we regularly check the bowling balls for abrasions so you'll only be playing with the best quality.
Size Of Finger Holes
The sizes of finger holes are important. Your fingers should slip into the holes easily so that you don't damage them when you release the ball. No one wants to find themselves launched down the alley on their face as their hand gets stuck in the ball now do they!
You should be able to hold the ball comfortably with your fingers in the holes (thumb, middle finger and ring finger).
You've taken the first step, young grasshopper, so why not book your lane now and get on down to Tenpin.
Follow us
EAT DRINK PLAY BOWL