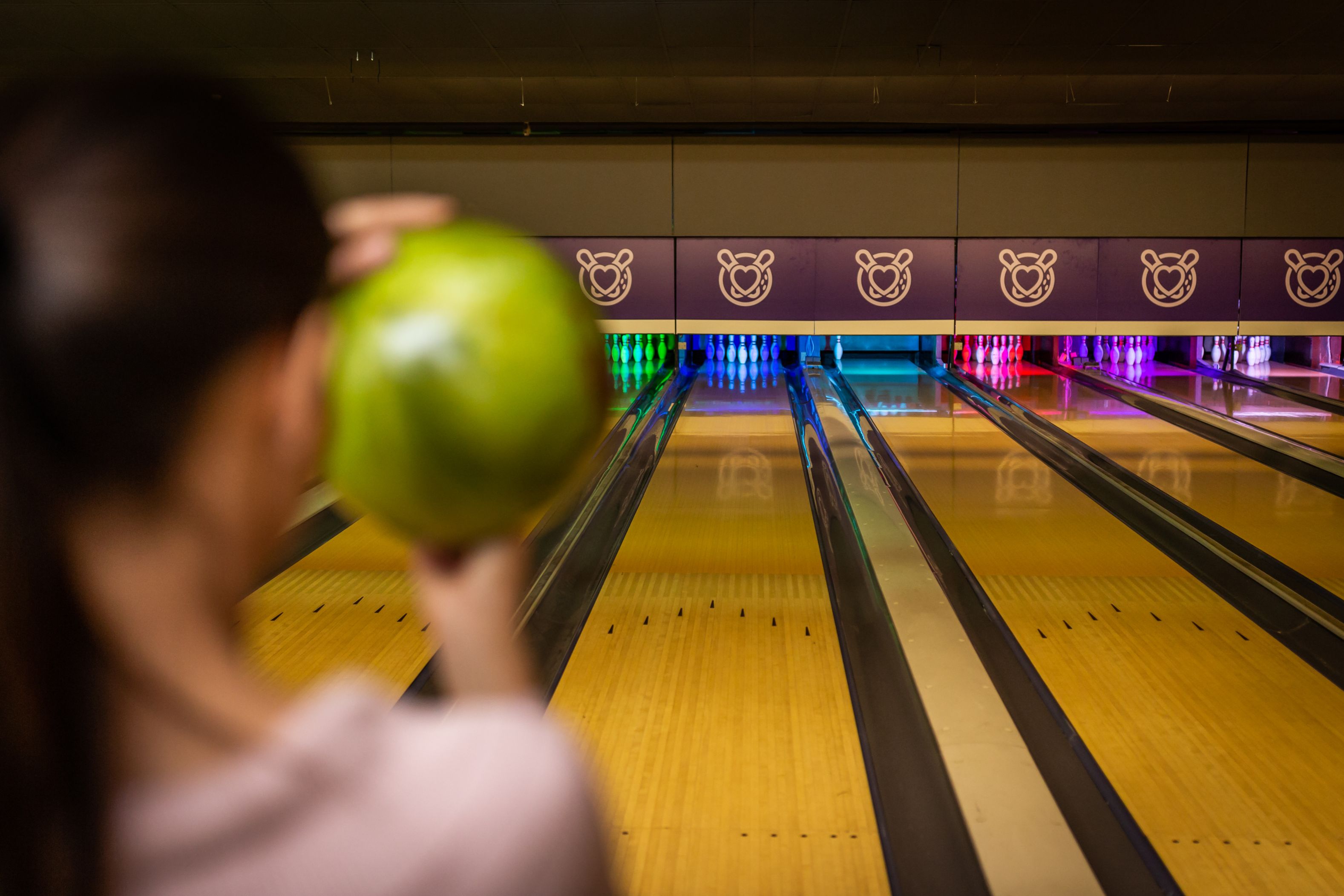 Learn How to Increase Your Bowling Score 
Do you sometimes finish a game and feel dissatisfied with the result, while your friends are celebrating your defeat? Well it's time to fight back!  We will teach you how to improve your game, increase your scores and show off a few skills.
Step 1. 
Choose the right ball for you. This may seem pretty basic but it can be the difference between winning or losing. Choose a ball that you feel comfortable holding. One that isn't too heavy and allows your arm to remain relaxed as you swing. Maybe practise your swing a few times and see how it feels. If the ball is too heavy, try a lighter weight.
Step 2. 
Focus on your target. Try to align your target with the edge of your shoulder, try doing this throughout your approach and into the release.
You may think that once the bowling ball has left your hands that that's it. Well that's not the case. A very important tip actually comes after you have released the ball. Practise letting your hand follow the ball to the target after the release. If your hand follows through in the same direction you're more likely to hit those pins!
Step 3. 
Bend your knees. Make sure you bend your knees allowing you to get lower to the lane on the last step.
Step 4. 
Increase your bowling speed but remember not to lose control!
Choose a lightweight ball and walk a little faster when taking your approach. Put some force behind your swing but don't tense up. Why not try curving the ball to increase your speed and accuracy. 
Step 5. 
Practise makes perfect! Practise your swing, practise your release, practise different techniques and watch out for more tips on how to improve your game.
Try these quick tips on your next visit to Tenpin and tweet us how you got on @tenpin_bowling
Follow us
EAT DRINK PLAY BOWL