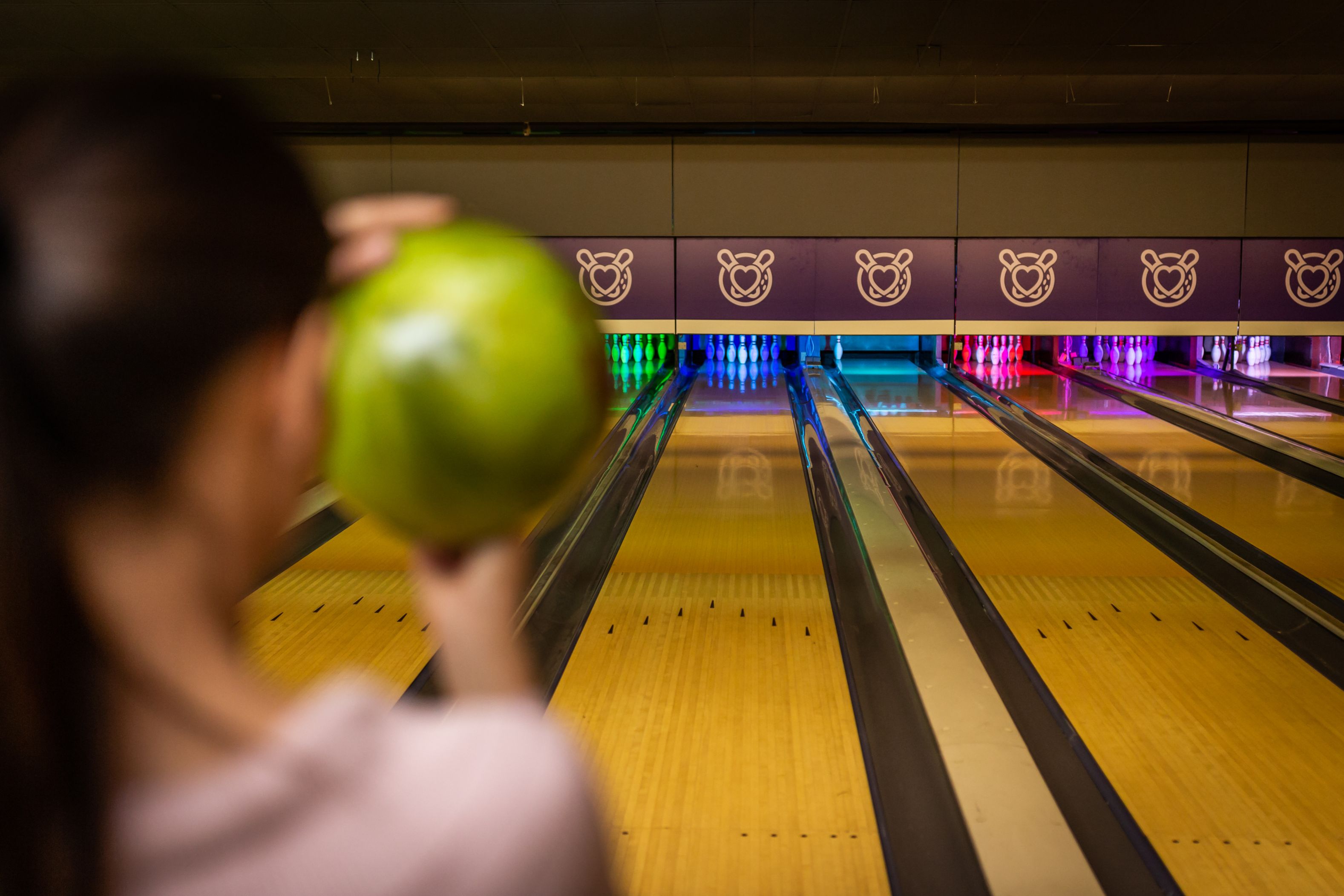 We can't all be pro-bowlers and chances are you won't be throwing strikes every time you bowl.  So we've pulled together a few pointers to help you get that oh-so-elusive spare and bump up your score a little.
A little to the right?
Take a look at what's left on the lane. Are the remaining pins on the left or the right? The rule of thumb is to stand on the opposite side to the pins that are still standing. So if you have spare pins on the left then you'll need to move yourself a little to the right for your second shot. Equally, if there are spare pins on the right, you'll need to move a little to the left.  If the only pin that's left standing is the one on the very right or the very left, then you'll need to stand all the way over on the opposite side.
Alternatively, you may find that there are still pins left in the middle.  In this case, you should stay in the centre and bowl in the same manner as you did on the first shot.
Aiming for Gold
Next, it's time to adjust your aim.  Look at the arrows on the floor in front of you and the arrows on the alley.  They are there to help guide your aim.  You'll need to line your shot up with both the dots and the arrows to hit the pins you are aiming for.  Use these markers as you bowl and it should increase your chances of getting a spare.
Of course, practice makes perfect, so don't expect to get it right, the first time.  Learn how your arm moves and watch where the bowling ball is going each time then adjust your aim and placement accordingly.
Happy Bowling!
Follow us
EAT DRINK PLAY BOWL