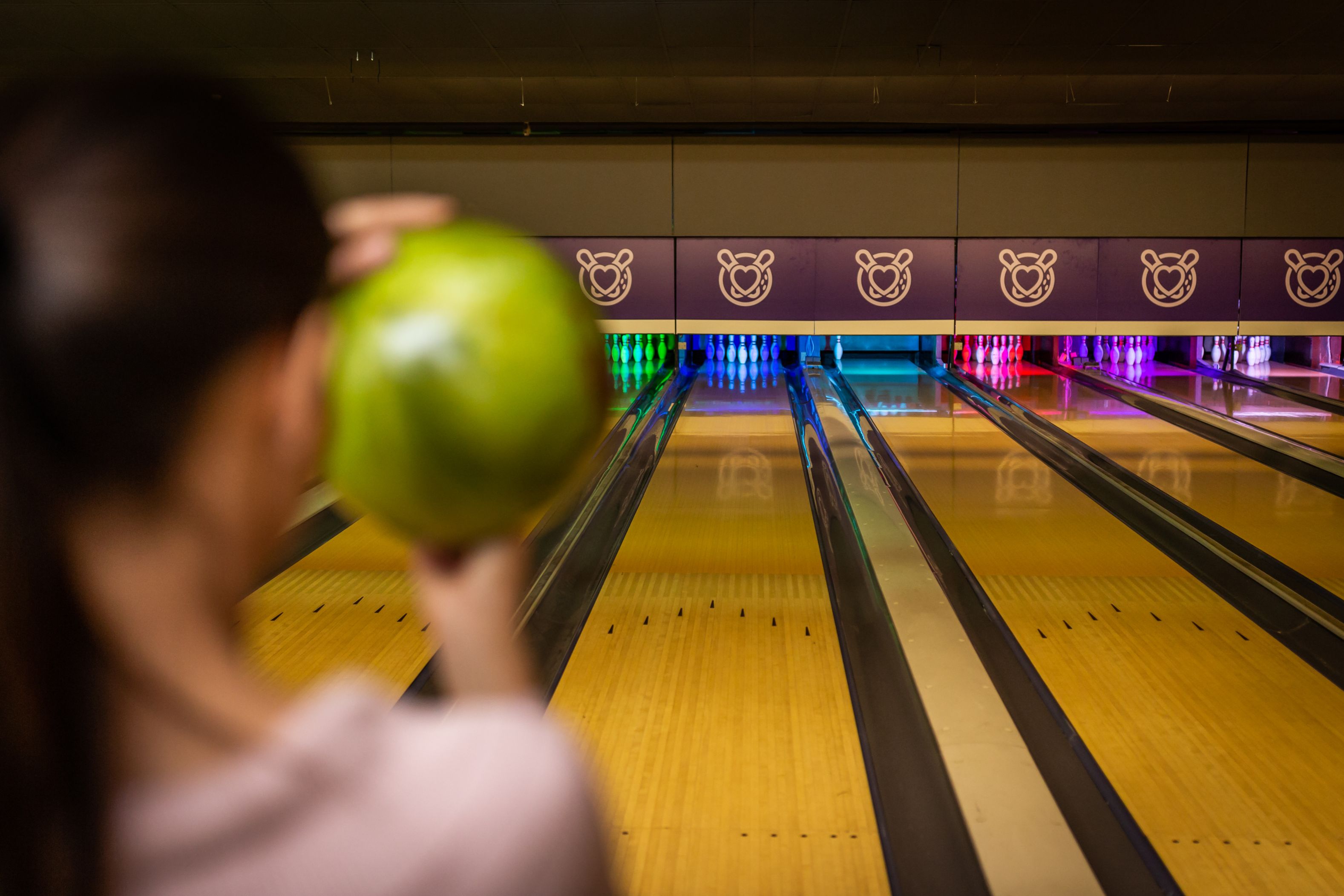 Customising a bowling ball can help your game by improving accuracy and consistency and as custom balls fit your hand perfectly, they are more comfortable to use. Plus you can get a personalised design, so you'll look like a pro, whether you're scoring 300's or 30's!
Here's an all-you-need guide to getting your paws on one such custom ball, from how to measure your hand size properly to choosing the best ball for you. Note that we're showing you the "conventional drilling" approach. Here's how to measure up:
Hole Size
Professional tools are available, but you can get a good fit using some simple (and cheap) alternatives.  The easiest is to use the Smart Bowling Ball or Ball Fit Ball which can be found at every Tenpin site, usually on the reception or shoe hire collection point. 
Use this ball to measure your thumb, ring ringer and middle finger. Use the readouts to make a note of which bowling ball size you need (known as your span). This readout will be a letter which you can use to pick your bowling ball on the alley and you'll be guaranteed it will always fit your hand span perfectly. 
Thumb and finger inserts are sometimes used to better fit a bowling ball if you are struggling to find that perfect snug fit for your fingers and thumbs. The more experienced you are as a bowler the more you may feel the need for these inserts as you will know how to add power and curve to the ball. 
Hole Position
The Smart Bowling Ball will help you measure thumb-to-middle-finger distance and thumb-to-ring-finger distance. Be sure to measure using the hand you're going to bowl with! You're looking for the distance between the base of the thumb at one end, and the second crease (the one in the middle) of your finger at the other.  
For a perfect fit, we suggest taking 3mm off the measured lengths. For most people, the measurement to the middle finger is slightly longer. At Tenpin our house balls are drilled the same distance apart so that both left and right-handed guests can use the balls.
Choosing a Ball Type
There are two factors to consider when choosing your ball: weight and composition. Bowling balls vary in weight from 6 lbs to 16 lbs. Our definition of "not too heavy": a ball that you're comfortable using for at least three games. 
The composition of the ball (what it's made of), affects how much it grips the lane. Experienced bowlers prefer lots of grip so they can hook the ball in different directions. These balls are made from reactive resin (often urethane). The grip gives them precision and control. Beginners (people who bowl less than twice a month) normally opt for a ball that skids over the surface. This means that the ball travels straighter towards the pins. These balls are typically plastic or polyester.
Design
Each to their own on this one! You can choose from an array of colours, patterns and effects and many manufacturers now let you use your own image. Let your imagination run wild.
Follow us
EAT DRINK PLAY BOWL