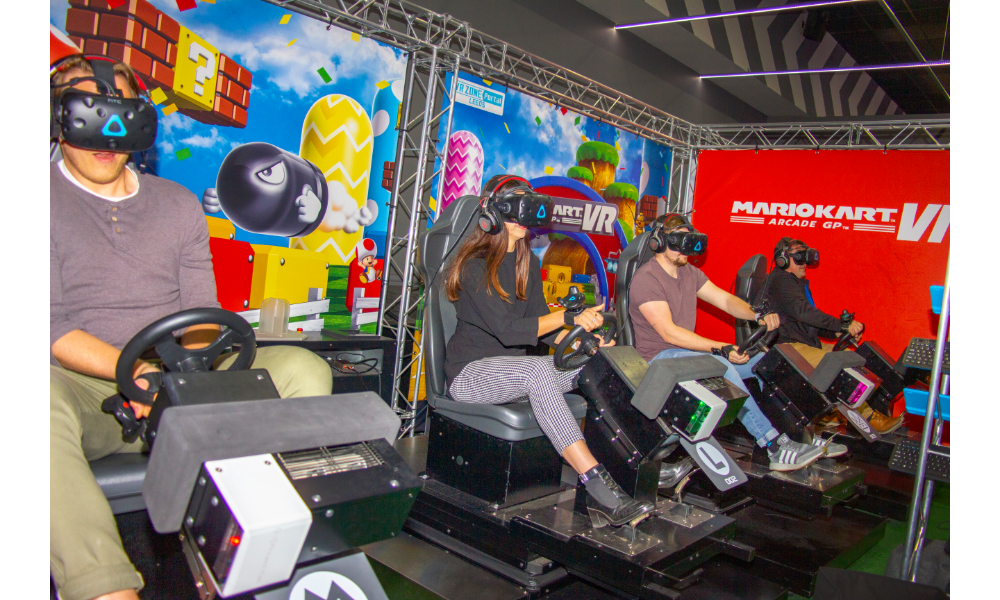 Virtual Reality at Tenpin
Enter the Mario Kart universe you know and love, and race to the finish line. Put on your headset and be transported into a world with Mario, Luigi, Peach and more. The course is filled with the well-known traps and tricks, so do be careful while racing. Dodge giant Piranha Plants and Thwomps, leap over huge ravines, and watch out for Bowser as he tries to get in your way! 
This immersive experience is like no other, so head to Tenpin to see what it is all about.
How to Play
There is no need to book your virtual reality fun online, just head straight to Tenpin and get your game on! If you have any difficulty, be sure to speak to a member of our lovely Tenpin staff, and they will be more than happy to help you. 
Prices
If you're looking to race solo for 10 minutes, then you can play from £7.95. However, if you're looking to race as a team with 4 players, then you can play for 10 minutes for only £24.95.
Play Here:
Brought to you by BANDAI NAMCO Amusement Europe Ltd.
Gallery