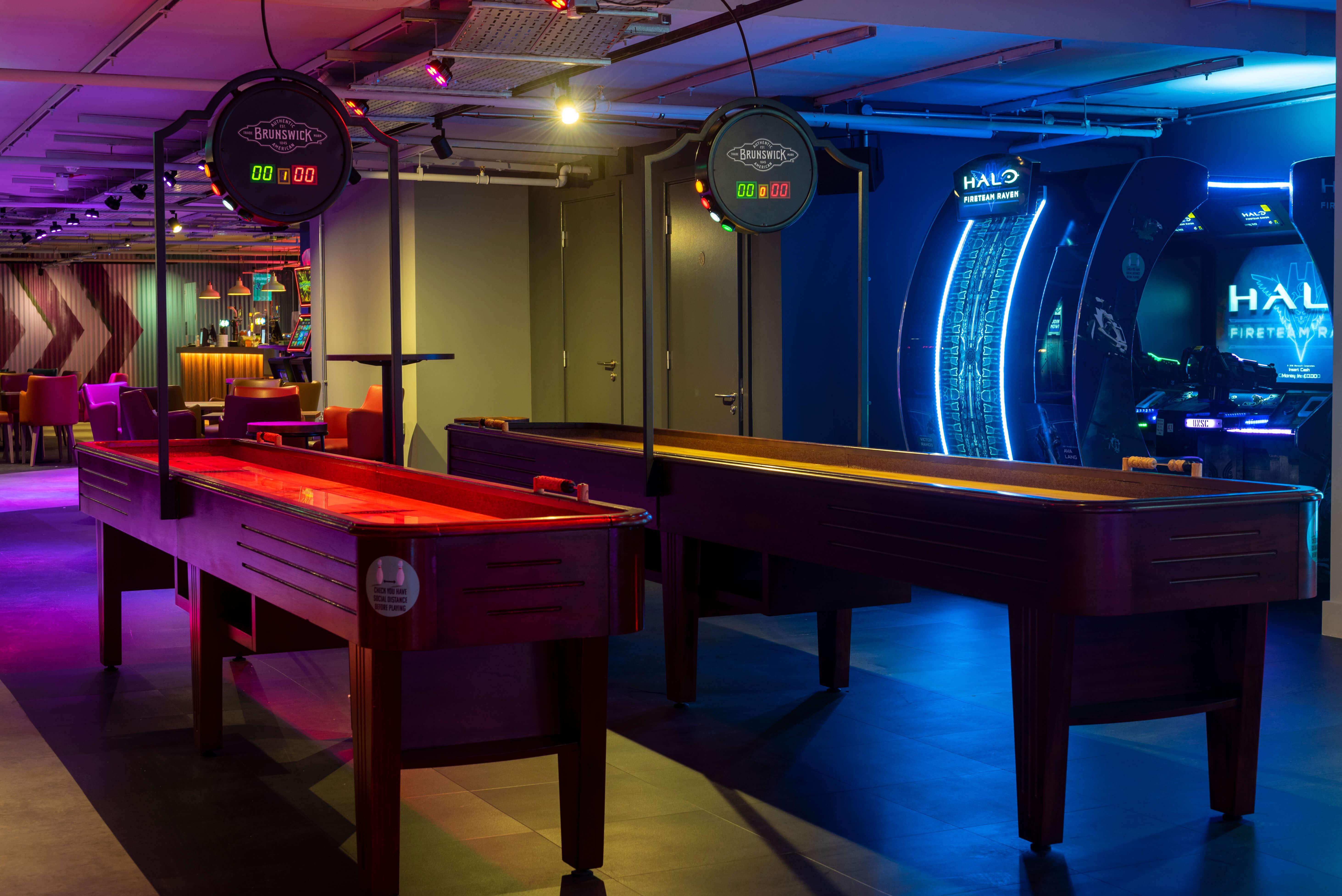 Tenpin have introduced the classic game Shuffleboard to 5 of our Entertainment Centres! 
If you're looking for something a little different to keep you entertained, then how about Shuffleboard?Shuffleboard, a game that even Henry VIII liked, sees players push weighted discs, sending them gliding down the narrow board towards the scoring area. The closer to the edge you can make the disc stop, the higher you score, if the disc falls off of the end, then you score nothing. The player with the highest score at the end wins!
How to Play
To play Shuffleboard at Tenpin, head into one of our entertainment centres that has the activity and let the games begin. If you have any difficulty while getting your game set up, then speak to a member of our friendly staff, and they will be more than happy to help.
Play Here:
Castleford
Edinburgh Fountain Park
Glasgow
Plymouth Barbican
Manchester Printworks