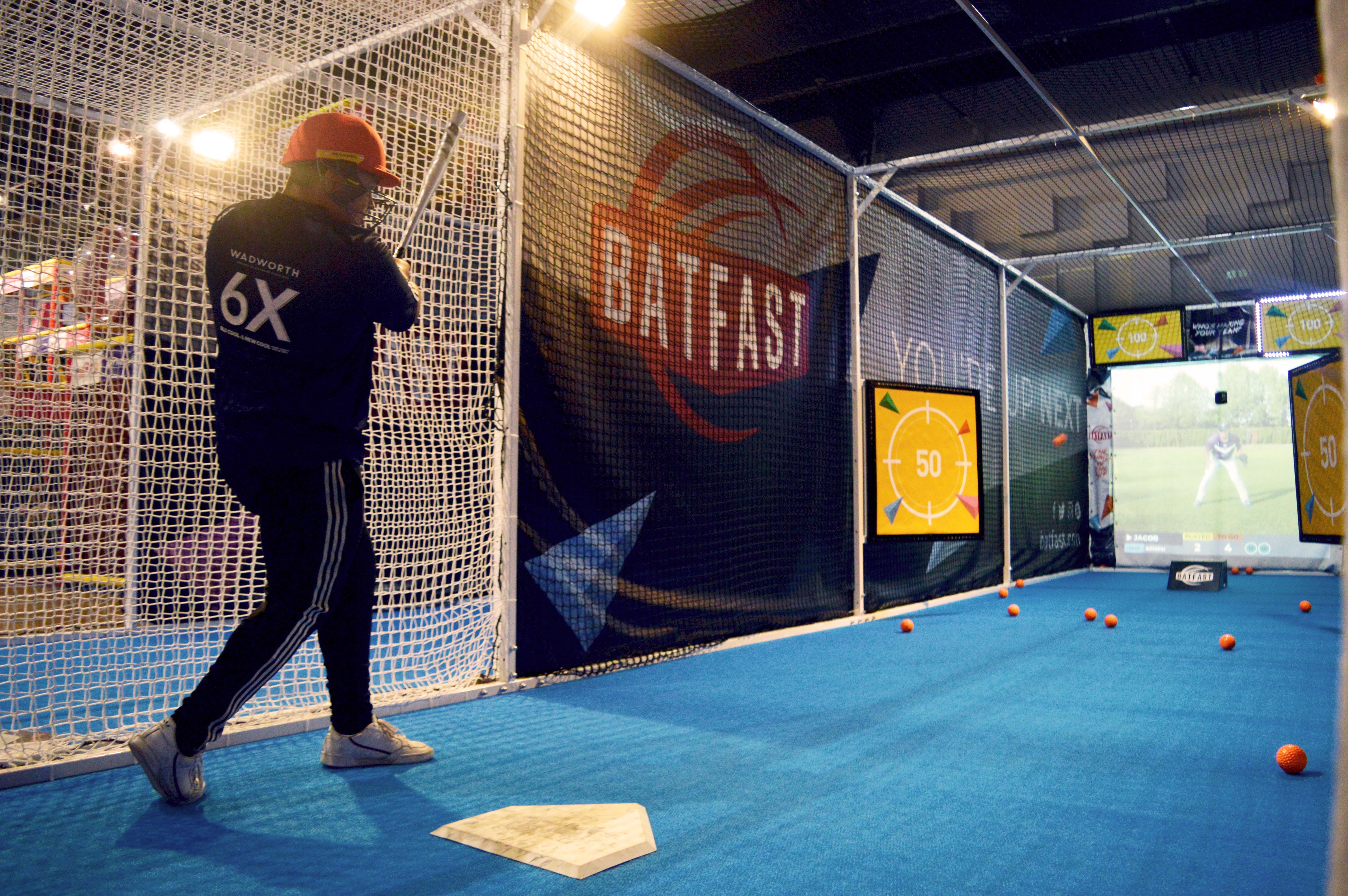 Cricket and Baseball Simulator
BatFast has landed at Tenpin! This indoor simulator game allows you to play baseball and cricket while indoors at Tenpin. Step into the special playing netted area and swing your bat to compete against your friends as simulated players pitch the balls towards you.
The simulators are controlled with a tablet providing you more direct and easy control of your game or training session. Set it to 100 mph or 20 mph with a click. This fun experience has already been played by more than 85,000 players for more than 20,000 hours, so come and see what all of the hype is about!
This world-class technology is versatile enough to be used for entertainment, or even as the ultimate training tool to work on your skill. No matter your ability, you can enjoy your time and step up to bat at Tenpin.
Play Here:
Gallery